Some days ago I got a mail from Speccy Teccy in my inbox. Let's have a look at the content: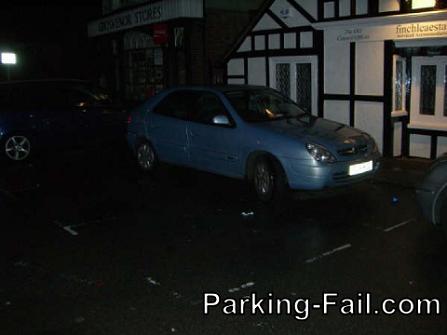 After the first view there seem to be not much problems, but after the second:
"There's five spaces – the car just visible on the right is in the one parallel to the kerb and the car on the left is in the first of four perpendicular ones. I think the fail's obvious." (by Speccy Teccy)
Such a small car and such a great parking fail. How to manage to block three lots with one small car? The answer is that picture taken in Datchet, England (just next to Windsor). Thanks a lot Speccy Teccy! Keep cool, give him an "I park like an idiot sticker" and send us more photos from that driver

Rating: Extraordinary parking fail because of the car / blocked lots ratio!